From Legacy Wiki
Page Protected
This page has been locked so that only users who are logged in can edit it. Any questions or if you would like to know why the page is protected please contact the Wiki Admin.

Staff History

Projects Manager and Graphics Admin

On 30th May 2009 I was the last player to be hired onto the staff team along with the other recently hired Scott, Shade and Macey. I completed my necessary training from Lucas and Fiction and on the 23rd July 2009 I was made visible and was placed as Accounts Admin. I took part in moderating in Awesome Hour 2, hosted by dk16 and on 13th August 2009 I hosted the third of the trivia hours, Awesome Hour 3. grzesiek17 won with 14 points! After leaving my job due to personal reasons, I re-applied and was re-hired to the Accounts Team by Lucas on 5th January 2010 and was made visible on the 15th February 2010. I set up a Movie Quiz in the Games Forum, which was instantly a massive hit and was one of the most 'talked about' Legacy topics. I then hosted Awesome Hour 6 on 6th March 2010 which Thanatos won with 10 points. On 8th April 2010 I was appointed to take on the role as Accounts and Market Admin along with Warum. On the 22nd April 2010 I released the new Market Guidelines, after many discussions with Warum and the Chamber of Elders, to replace the previous guidelines and as a result, removed the Legacy Blue Book. On the 3rd June 2010 Lucas appointed me to be Blade of Dawn's Staff Rep. On 8th July 2010 I was given GFX Powers from Zorg to work with him and bcfcespley on uploading new clothing to the game. On the 24th July 2010 I was switched positions to become Dark Flame's Staff Rep. I hosted Awesome Hour 8 in Online Chat on the 20th August 2010, which was prepared by the Legacy Accounts Team; myself, Shade and Neltharion. grzesiek17 was the winner with 11points! Throughout the rest of 2010 I worked on many GFX Projects including designing many clothes and images for Legacy's Halloween and Christmas and created 2 new badges for achieving level 90 and 100, and 6 new banners for achieving levels 10, 20, 50, 80, 90 and 100! I also prepared everything for Awesome Hour 9 but unfortunately due to real life circumstances I was unable to attend the event and Scott took over for me. On the 3rd February 2011 bcfcespley stepped down from GFX Admin and Pie & Scott then made me the official Graphics Admin in charge of leading the game's Graphics Department as a sub department of the Development Department. I was thrown straight into the deep-end, having to instantly design some Level 90 & 100 outfits as players had already reached as high as Level 88/89! On the 3rd March 2011, Zorg promoted me to Projects Manager where I would also work as Development Manager and Asst.Staff Manager whilst continuing my work as Graphics Admin!
Past Staff Designs
My Graphics
I've made a number of Legacy graphics featured in the game, wiki and other bits and bobs like blogs, competitions etc. Some players may also have some forum signatures made by myself back in the days when I was considered one of the game's best sig makers and one of the most popular. Below are some examples of some of the character clothing that I have made and uploaded to the game and on the right are some of my Legacy flags.




http://i148.photobucket.com/albums/s10/dmaster100/muddyclothcopy.jpg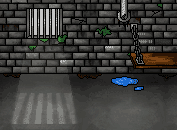 My Sketchpad
http://i148.photobucket.com/albums/s10/dmaster100/stormtroopercopy.gif http://i148.photobucket.com/albums/s10/dmaster100/stormtroopercopy2.gif http://i148.photobucket.com/albums/s10/dmaster100/stormtroopercopy-2.gif http://i148.photobucket.com/albums/s10/dmaster100/stormtroopercopy-3.gif http://i148.photobucket.com/albums/s10/dmaster100/nihiluscopy.gif http://i148.photobucket.com/albums/s10/dmaster100/nihiluscopy-1.gif http://i148.photobucket.com/albums/s10/dmaster100/nihilustestcopy.gif http://i148.photobucket.com/albums/s10/dmaster100/nihilustestcopy-1.gif