From Legacy Wiki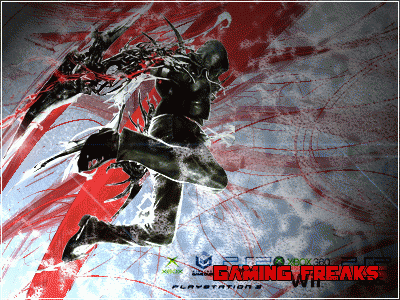 History of the Clan
This clan was originally headed by Will and Aldo. Unfortunately, at the time, Will was in the Marine Corps and deployed at one point. It wasn't to long after this that the clan somewhat became inactive. And to top this off, not to long after his return, Will joined the Staff team. And since the clan was inactive, he simply asked for it to be deleted.
Some time after that, ZeroV8 decided to revive the clan with the same name. Oddly enough, all the old logs and what not were saved. But he couldn't get the clan off the ground. Once Will found out the clan had been revived, he asked ZeroV8 if he could have the clan back and he would help get it back off the ground and to where it was before.
So now, the clan has become active enough that Will decided it was time for a Wiki page to exist about it so people could easily learn more about the clan before requesting an invite if they wanted!
Clan Leaders and Ranks
| | | |
| --- | --- | --- |
| Will | Aldo | ZeroV8 |
| Game Master | Game Veteran | Game Veteran |

Aldo is the original co-founder of the clan. ZeroV8 is the second founder of the clan.

| Rank | Role |
| --- | --- |
| Game Master | Leader |
| Game Veteran | Asst. Leader |
| Coin Collector | Funds Manager |
| Game Spotter | Recruiter |
| Gamer Elite | Rank 1 |
| Gaming Addict | Rank 2 |
| Rookie | Rank 3 |
| NewB | Rank 4 |
The Freaks
This is a list that is updated constantly to indicate who is in Gaming Freaks and what their current rank is (including the leaders listed above).
| Player Names | Rank | Note |
| --- | --- | --- |
| Will | Game Master | Original Founder |
| Aldo | Game Veteran | Original Co-Founder |
| ZeroV8 | Game Veteran | Re-founded after clan was disbanded |
| Farisees | Coin Collector | |
| Shysta | Game Spotter | |
| TheDoctor | Game Spotter | |
| Blade99 | Gaming Addict | |
| Ujimasa | Gaming Addict | |
| rollin340 | Gaming Addict | |
| Goku | Rookie | |
| Haze | Rookie | |
| Kage | Rookie | |
| Lynx | Rookie | |
| PoisonIce | Rookie | |
| Skorne | Rookie | |
| Tyson | Rookie | |
| jiggy | Rookie | |
| Anarchist | NewB | |
| Arretu | NewB | |
| Cee4298 | NewB | |
| Danden | NewB | |
| Draven | NewB | |
| Ekaj | NewB | |
| ExDeath | NewB | |
| Ice | NewB | |
| JPF | NewB | |
| Jerad | NewB | |
| KhalDrogo | NewB | |
| Loki | NewB | |
| Mavrick | NewB | |
| Nitrous | NewB | |
| Poseidon | NewB | |
| Pyro | NewB | |
| RedAlias | NewB | |
| ShaddyMccoy | NewB | |
| SoFresh | NewB | |
| Tosh | NewB | |
| Unleashed | NewB | |
| Worthless | NewB | |
| wester | NewB | |